Shareing room no room!!! plz!!
i share a room with a older sister,and room is a OK size but with 2 teen age girls in it, it is soooo not big enough!!i want to decrate MY side some thing REALLY cool BUT i have so much JUNK (that i cant get rede of) and i have ALOT of furniture...and i cant figer out how to make it look REALLY clean and neat with out alot of furniture and boxs

Can u help??

MORE THINGS THAT MIGHT HELP
1.im 13
2 do u have any ideas for decerating?
3 im really well crazyish and weird and my sister is calm and likes books (we r oppisites)
4 im homeschooled

13
replies since 12th November 2011 • Last reply 12th November 2011
PLEASE SOME ONE HELP ME OUT WITH THIS!!!!! ANY IDEAS???
If you want your room to look cleaner and free of clutter I would suggest you first go through everything you own and donate anything that no longer fits or you no longer use. Then once all your clothes are sorted put all your winter clothes in a pile and all your summer clothes in a pile. Find some bins and put your out of season clothes away until you need them. I store clothes/shoes in bins like these under my bed, as well as the bigger bins on the very top shelf of my closet.


If you have a bookshelf that you and your sister share I would suggest dividing it, She can store her books and you could get some fabric bins in cool colors to keep all your stuff in. Not only will you be able to tell whose stuff is where but it should look cleaner. You can find fabric bins like this at the Dollar Tree for a buck each! You don't need one of these shelves either a plain bookcase works just as well.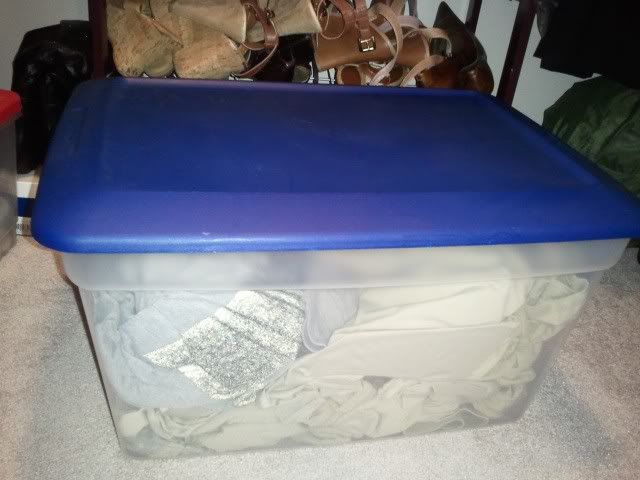 If your parents will let you paint your bookshelf you could do this, you parents probably has some leftover paint somewhere.
When I was 13 I had some of these in my room, my friends thought they were cool and they are really cheap, you can also get these for $1 at the Dollar tree.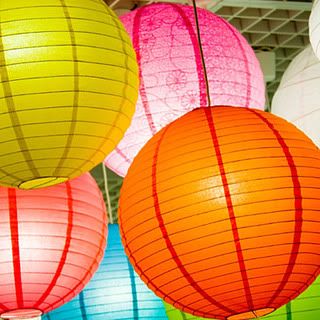 thanx thos are grate ideas!!! but i have trie allmost all of them.....i like the idea of get cloth bins and the lanterns..thanx
hey if any one wants to see my room i can take pictures to help u see how i need help with it
just ask...
why dont you sit down together and both discuss how you'd like it to look. You might find you could come to some sort of aggreement
i have tried that to my sister likes it the way it is and she wont clean her side
When I shared a room with my sister she wouldn't clean up after herself either. I guess you have to decide whether you would rather pick up after her and have a clean room or live in a dirty room. Just curious, how old is your sister.
my sister is 16 and im 13...yah but i just dont know what to do with her crap
I have some great ideas to make more space. However, I don't know if they'll work in your room. Yes, please takes some photos of your room and post them. That way we can see exactly what you'll need and what would work in that particular room.
Shelves, shelves, shelves. You don't need a book case for shelves. You can scattered different sizes and styles of shelves on your walls. Not only does that help with some of the clutter, but it can be very visually pleasing. The shelves can be the wall decorations.
ok this is my side and the brown desk is my sisters

C:\Documents and Settings\Kids\My Documents\My Pictures\Rachels pictures\Rachels pictures 015.jpg

this one is my side from a nother angle

C:\Documents and Settings\Kids\My Documents\My Pictures\Rachels pictures\Rachels pictures 016.jpg


my bed is the bottom one


C:\Documents and Settings\Kids\My Documents\My Pictures\Rachels pictures\Rachels pictures 020.jpg
oh and u cant see them in the pictures but my sister has a VARY tall red bookcase and a white dresser
is there a film tv show book or band you both like if so theme the room around that
thank you all for your time and ideas.....my oldist sister is gonna move out soon and so i might get her old bedroom!!!.....so if i get her room i well be shere to use all your ideas!!!!!!!!
Sign up
We'd love to know what you think - Leave your reply right away
Sign up in one click using
Google
Facebook
Twitter
Or using your email address