How to style my hair like this/what dye to use?
I'm getting my hair cut in a couple of weeks and I was thinking of getting it cut like this: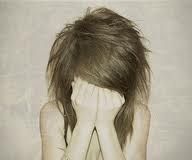 I was wondering how best to style it? I'm sort of going for a messy/spiky look at the moment, but I can never quite make it look that nice, also, my hair is pretty thin, so how can I make it look a bit thicker?

And I want to dye my hair this colour:


I was wondering if any of you guys had gone that colour and which dye you'd used? It's fine if it's only semi-permanent, I'd actually prefer it.
8
replies since 27th March 2011 • Last reply 27th March 2011
Sign up
We'd love to know what you think - Leave your reply right away
Sign up in one click using
Google
Facebook
Twitter
Or using your email address